iFortress provides scalable turnkey Personnel and IT Centric Secure Work Environments, complete OT Kits as a finished product including all Civil, Structural, Mechanical, Electrical, Plumbing/Suppression, and Security Infrastructure (Operating Technology – OT). One package, one Model #, one PO.
Personnel, IT, and the operational objectives of the mission drive what the spatial and functional requirements of the Environment ultimately needs to be.
For Data Centric Environments:
Provide iFortress with a few pieces of key information, # racks, density, redundancy preference, location, and within weeks iFortress provides you with a complete solution including Conceptually Engineered Drawings, a BOM, ROM, and Firm Fixed Price (FFP) for the Stamped Engineering Deliverables reflecting the highest performing, most reliable, efficient, and secure work environment available worldwide, engineered specifically to meet your requirements today without limiting your ability to meet whatever those needs may be tomorrow.
For 705 Compliant Environments:
Provide iFortress with a few pieces of key information, personnel, technology utilization/plan, location, infrastructure redundancy and within weeks iFortress provides you with a complete solution including Conceptually Engineered Drawings, a BOM, ROM, and Firm Fixed Price (FFP) for the Stamped Engineering Deliverables reflecting the highest performing, most reliable, efficient, and secure data center available worldwide, engineered specifically to meet your requirements today without limiting your ability to meet whatever those needs may be tomorrow.
Turnkey Solutions including all:
Civil • Structural • Mechanical • Electrical • Suppression • Security

With iFortress' tested and proven system of factory engineered and manufactured Panels, the iGuard Armor Panels™, the structural foundation of every assembly, iFortress is the foremost solution that has confidently and globally delivered:
• Consistency;
• Repeatability;
• Predictability;
• Reliability; and
• International Standard Compliance.
Right Size: Engineered based on serving your needs today without limiting your ability to meet whatever those needs may be tomorrow.
Scale tomorrow without risk or compromise to your existing operations:
• Assemble
• Operate
• Disassemble
• Relocate
• Re-Deploy/Re-Purpose
• Re-Operate… again and again.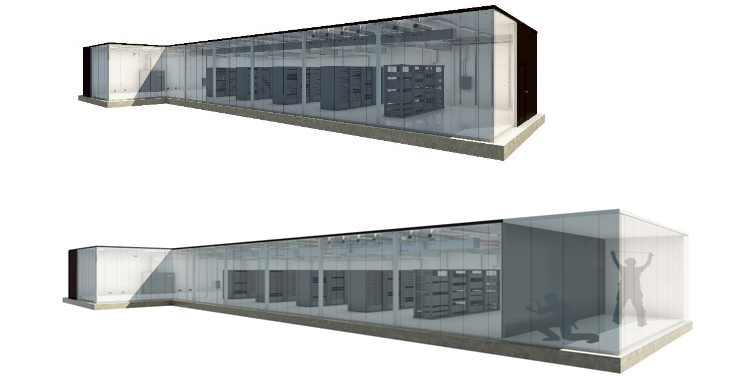 iFortress' Government Clients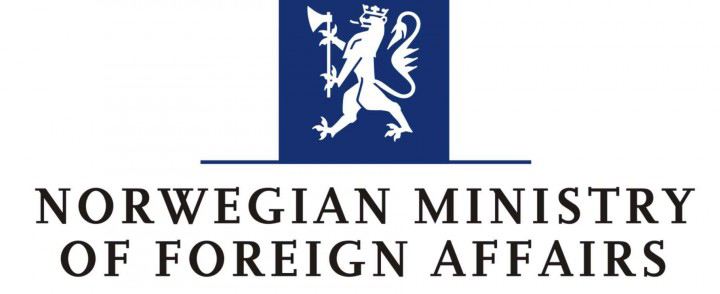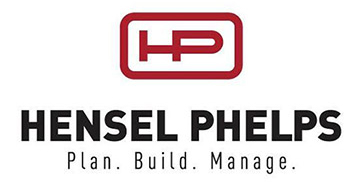 iFortress' Commercial Clients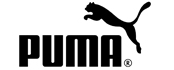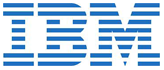 Our Mission Statement
We value first the lives and livelihoods of those who depend on the success of your operations by ensuring
that your organization's short and long-term survivability, sustainability, and functionality objectives are met
with the finest, highest quality, most efficient, and secure Mission Critical solutions available worldwide.
We are a company of individuals and partners each sharing the same vision and the same goals in our service to iFortress.  Collectively, we are a team of over 160 dedicated professionals that bring the diversified and complete spectrum of skills and talents in service to our customers.  Lead by a group of entrepreneurs and business owners that have been able to create and furnish robust solutions that look far beyond what are the scripted requirements of a project, surpassing code baselines, that are instead focused on fulfilling the Mission's essential objectives to survive, sustain, and function not just for the moment, but for the duration by testing to and establishing unequivocal performance standards that have been proven to be unmatched industry-wide.
Executive Leadership Team
There was an idea for a market in need and four friends from New Jersey who went to High School together started a company
that proudly serves businesses, small and large, and governments, US and Allied Nations, around the world.  As our Executive Leadership
Team grew so did our competencies and what made it work then that makes it work still is our passion for serving the Data Center and
Intelligence Community/Government markets with precision, integrity, focus, and value.  Whether it is in developing our Products,
structuring and running our operations, or in the deployment of our Solutions, this Leadership Team is well-tested and capable; collectively
and steadily advancing iFortress' vision and, most importantly, ensuring our ability to deliver on this vision in the service of our market.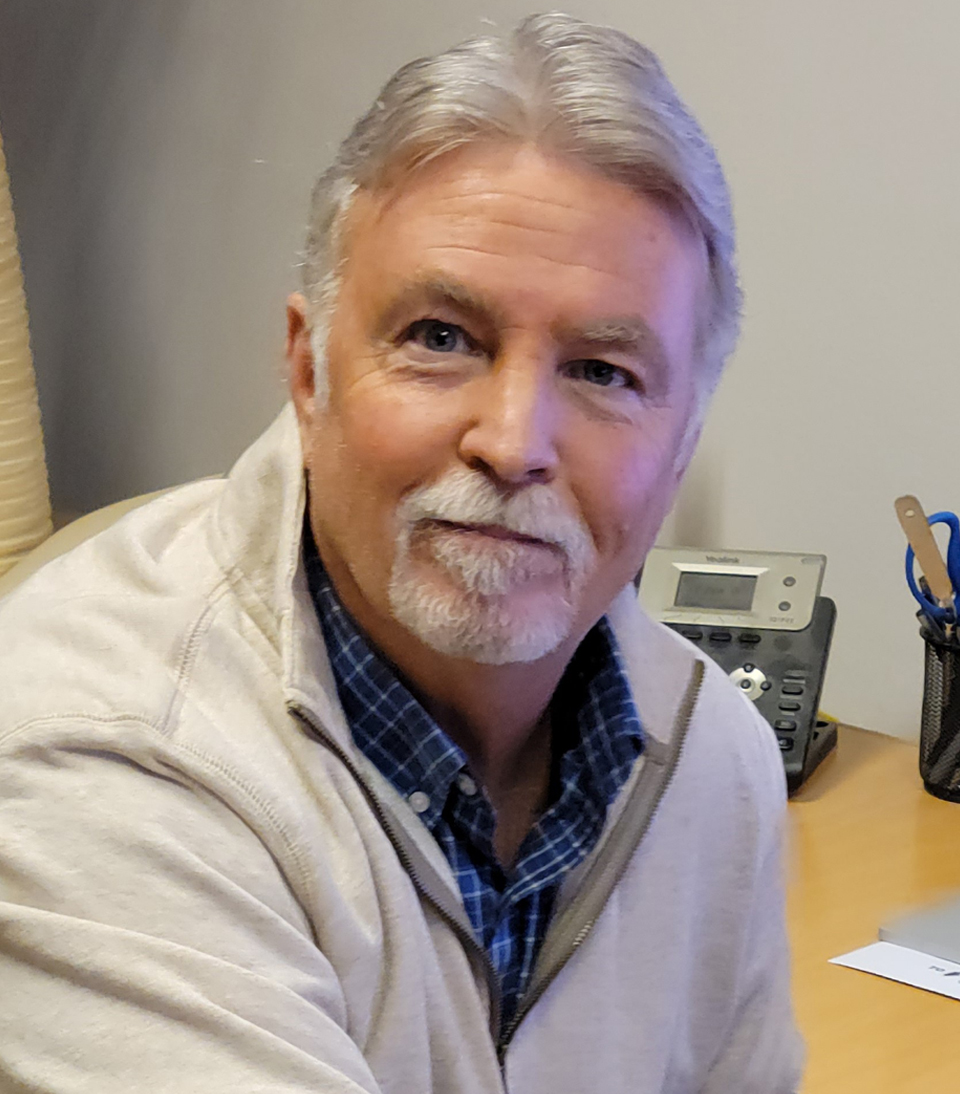 Jerry Lyons
Principal Founder
CEO/President
As CEO, Jerry has had the privilege of being surrounded by an exceptional group of outstanding entrepreneurs, who have not only supported his vision from the beginning but who's absolute contributions and dedication have made iFortress a reality. Whether it has been in the research, development, and engineering of the Products, setting up every detail from fabrication to the deployment of our solutions around the world, the depth of the skills as entrepreneurs that this Executive Team have provided is awe inspiring. From the start, iFortress' mission has been to serve the lives and livelihoods of those who depend on an organization's successful operations by providing the highest performing, most reliable, efficient, and secure solutions available. It is Jerry's responsibility to maintain the relevance of this guiding principle throughout iFortress as a company and throughout all we do. In addition, with Jerry's innate ability to listen and understand the needs of this specialized market, as CEO, Jerry's charge is to chart the course and pilot the Company to destinations that most effectively serve our market's needs with innovations that continue to exceed expectations both today and for the future.
Jack Pero
Principal Founder
EVP Installations
Jack career in construction started as a teenager that led to him owning and operating a contracting company by the age of 24.  In 2003 with the Product still under development, Jack took on the role of Installation Engineer and has been involved in either the assembly or management every iFortress project from the first installation in February 2004. Through the years at iFortress Jack became the first Master Installer, setting the precedents and installation principles that govern each Project to this day.  Jack is responsible for the coordination of field personnel resources and logistics.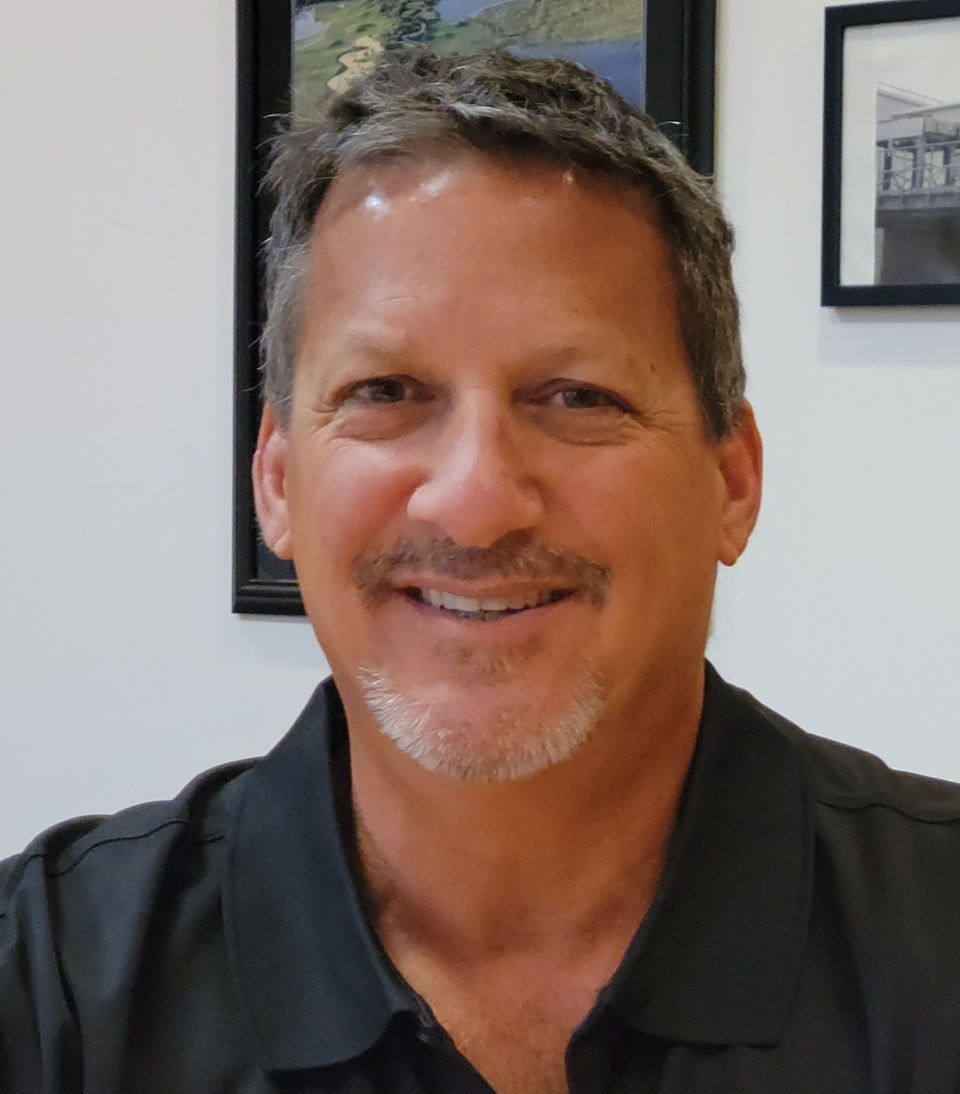 Banc Pero
Principal Founder
EVP Production
Banc brings 40 years of experience in construction to iFortress.  His combined knowledge gleaned from owning and operating four separate businesses over those 40 years makes for the perfect melding of "Hands on" experience with the ability to contribute as well as lead at the Company's operational level. Though not formally educated as an Engineer, Banc's instincts for and journeyman's knowledge of engineering made him a natural for running iFortress' manufacturing, production, and shipping operations.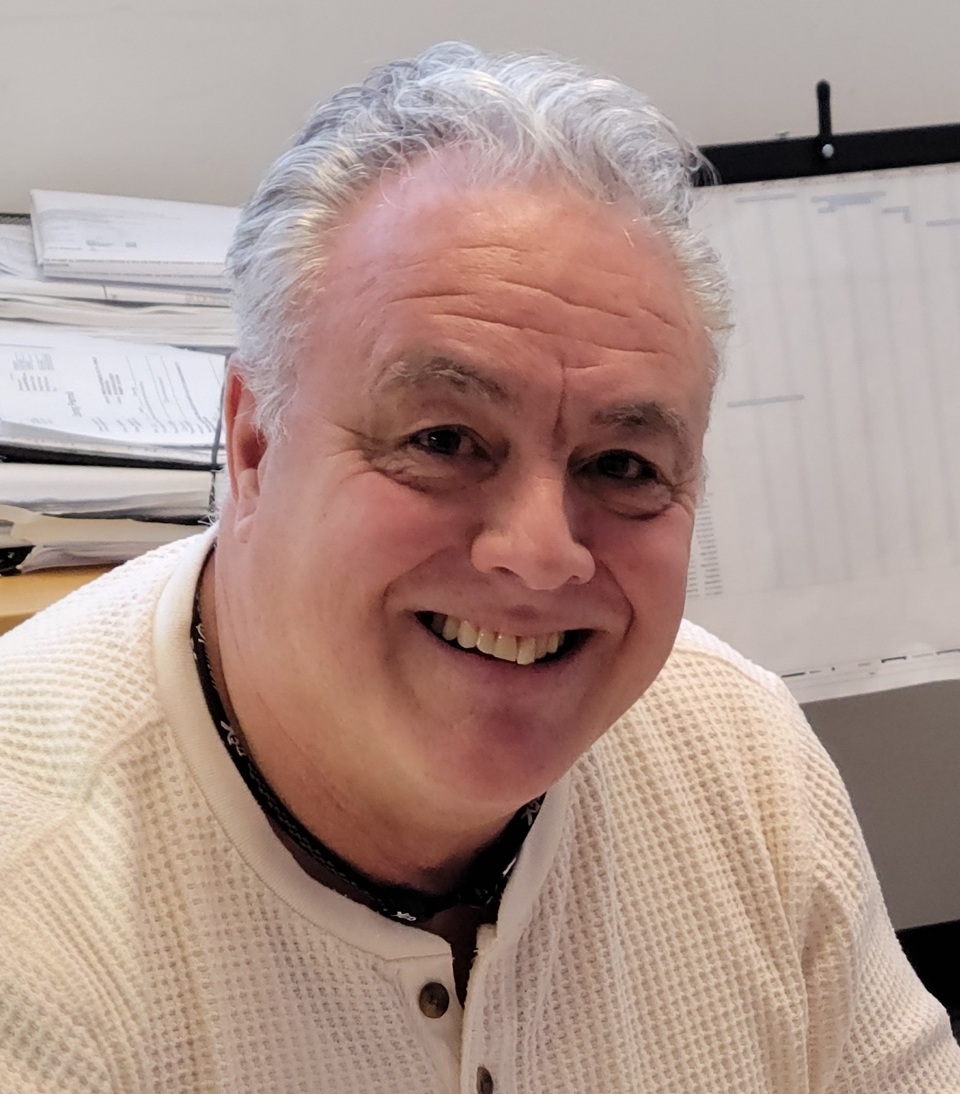 Joe Careri
Principal Founder – EVP Deployment Services
Chairman of the Board
Joe has had an extensive, 25 plus year career in construction that began in high school working as a residential home builder and a mechanical draftsman.  From there Joe built his own company as a commercial builder with 65 employees providing iFortress with the resources needed to facilitate field assemblies.  As Director of Deployments, Joe is responsible for overseeing the planning, scheduling, purchasing, safety, and logistical coordination of each Project.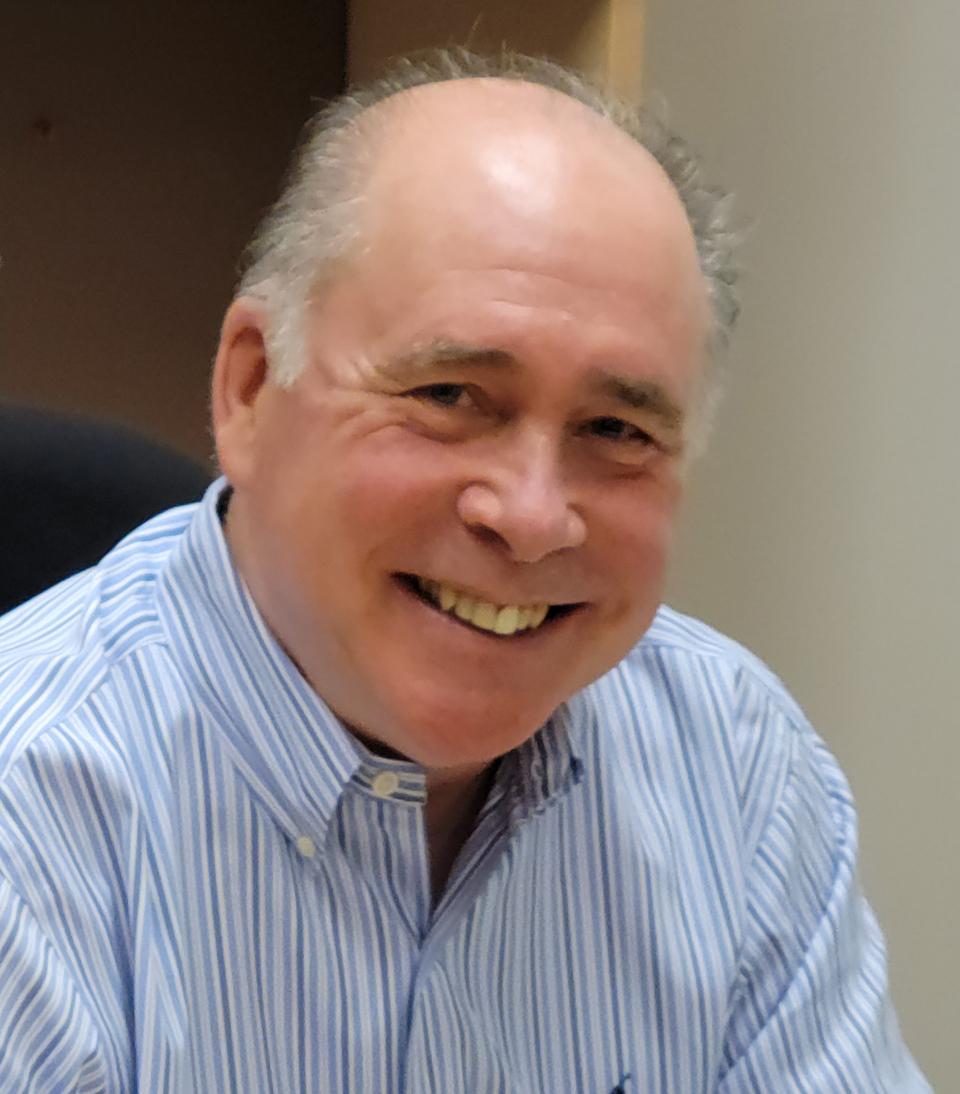 Robert has responsibility to oversee all financial and administrative aspects of the operations of iFortress. Robert is charged with working with the Management Team and the Board to develop and executive proper policies to manage the organizations growth projections. Prior to joining iFortress, Robert has wide range of experience in financial and operational roles, working with small, medium, and large size institutions.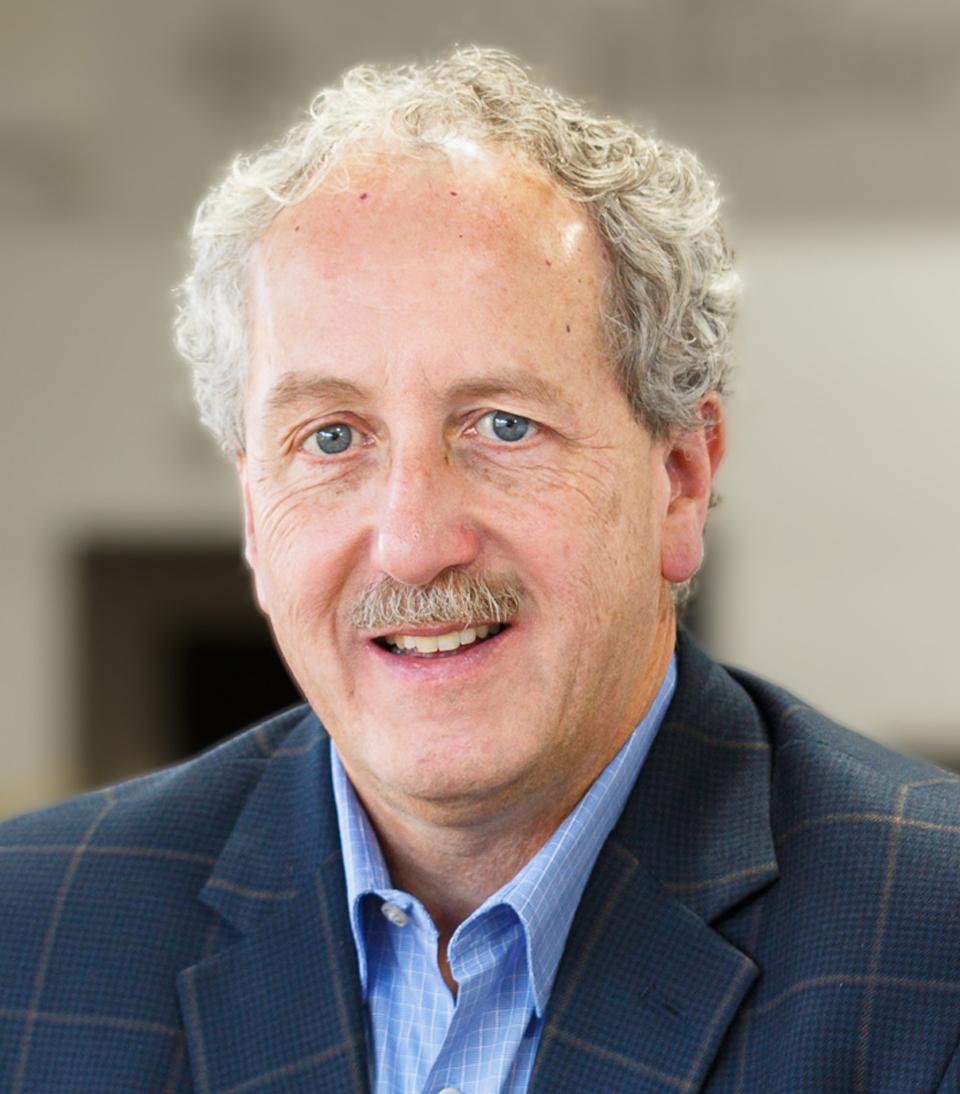 Ron Panicucci
Chief Engineer
_
Ron serves as the Chief Engineer for iFortress. In this role, Ron is responsible for overseeing the engineering of all civil, structural, mechanical, electrical, suppression/plumbing, and security infrastructure elements to create the complete operating installation based on the customer's requirements.  Ron is a graduate of Stevens Institute of Technology, is a licensed Professional Engineer, and is CEO/Treasurer and Principal Engineer with LAN Associates Engineering, Planning, Architecture, Surveying, Inc., an Equity Partner of iFortress.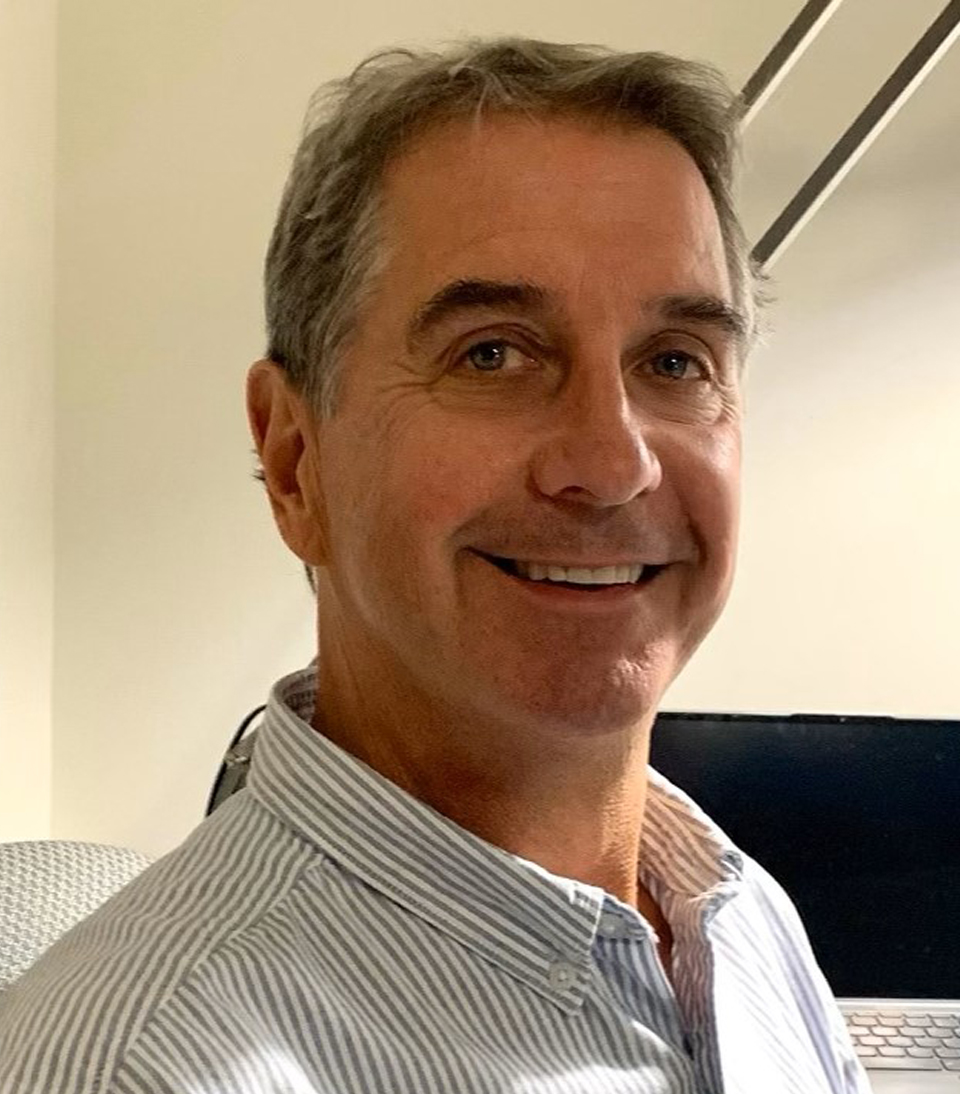 Tom Bolen
Senior Vice President of Sales and Channel Partner Support
Tom serves as the Senior Vice President of Sales and Channel Partner Support at iFortress and is responsible for developing client relations towards growing new and existing sales channels in both the public and private markets. Leveraging a successful career mission critical operations selling IBM technology solutions as a Systems Integrator for over twenty years, Tom has had the good fortune to have worked with, listened to, and learned from some of the Industry's most respected professionals on translating difficult customer challenges into best of breed solutions while adding consistent customer value.
Tom is a graduate of Stonehill College where he earned a B.S. in Political Science and Economics, setting the foundation for a career in customer solution sales where adept listening and a customer centric approach have been the contributing pillars to everyone's success.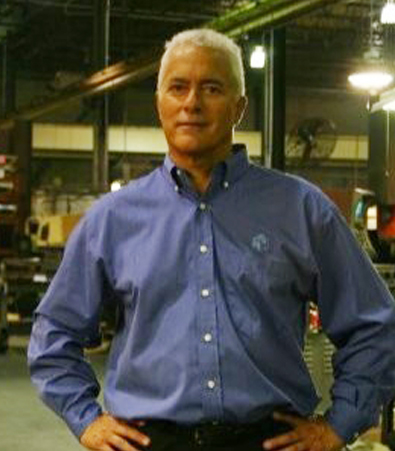 Jim Moreng
EVP Fabrication
Jim is an Electrical Engineer by education and has been in the metal fabrication business for over 50 years.   Owning and operating one of New Jersey's top rated manufacturing businesses, Jim's expertise and knowledge in metal fabricating are unmatched.  Jim is responsible for precision.  The programming, punching, bending, welding, etc, maintaining tolerances, quality assurances and control, these are the instruments and measures of iFortress' value. In addition to overseeing the fabrication of iFortress components, Jim is the CEO of Moreng Metal Products, Inc, is a partner in Moreng Telecom Products, a sister company to Moreng Metal Products, and an Equity Partner of iFortress.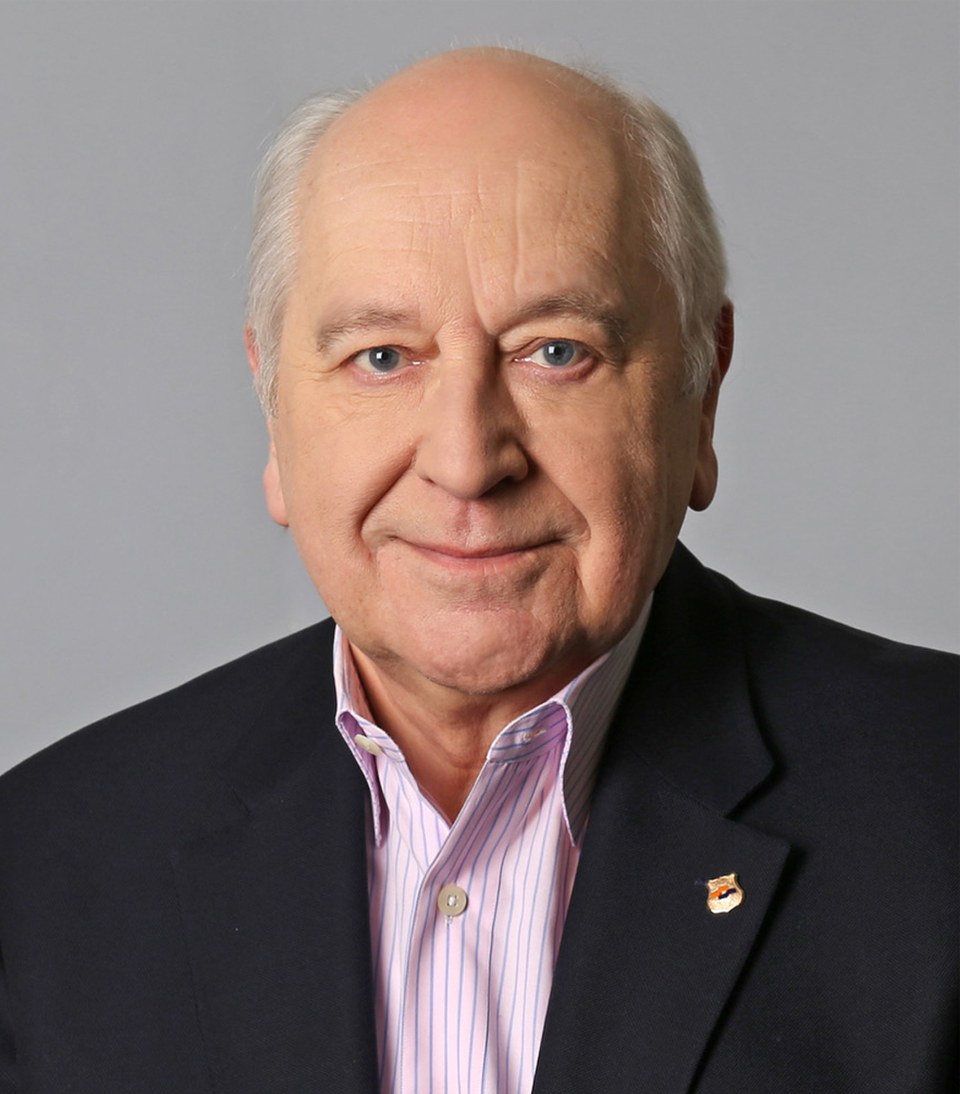 Pierre J. Everaert
Principal, Member Board of Directors
Pierre J. Everaert, PhD, was CEO of five Fortune 500 companies during his 48 years career. He is a professor in eCommerce in several universities including the US, Belgium, Russia and Brazil. He co-authored books with Peter Drucker and other faculty members. He served as Governor of the World Economic Forum of Davos, Switzerland and the World Knowledge Forum of Seoul, South Korea. Pierre has been on our Board since 2004.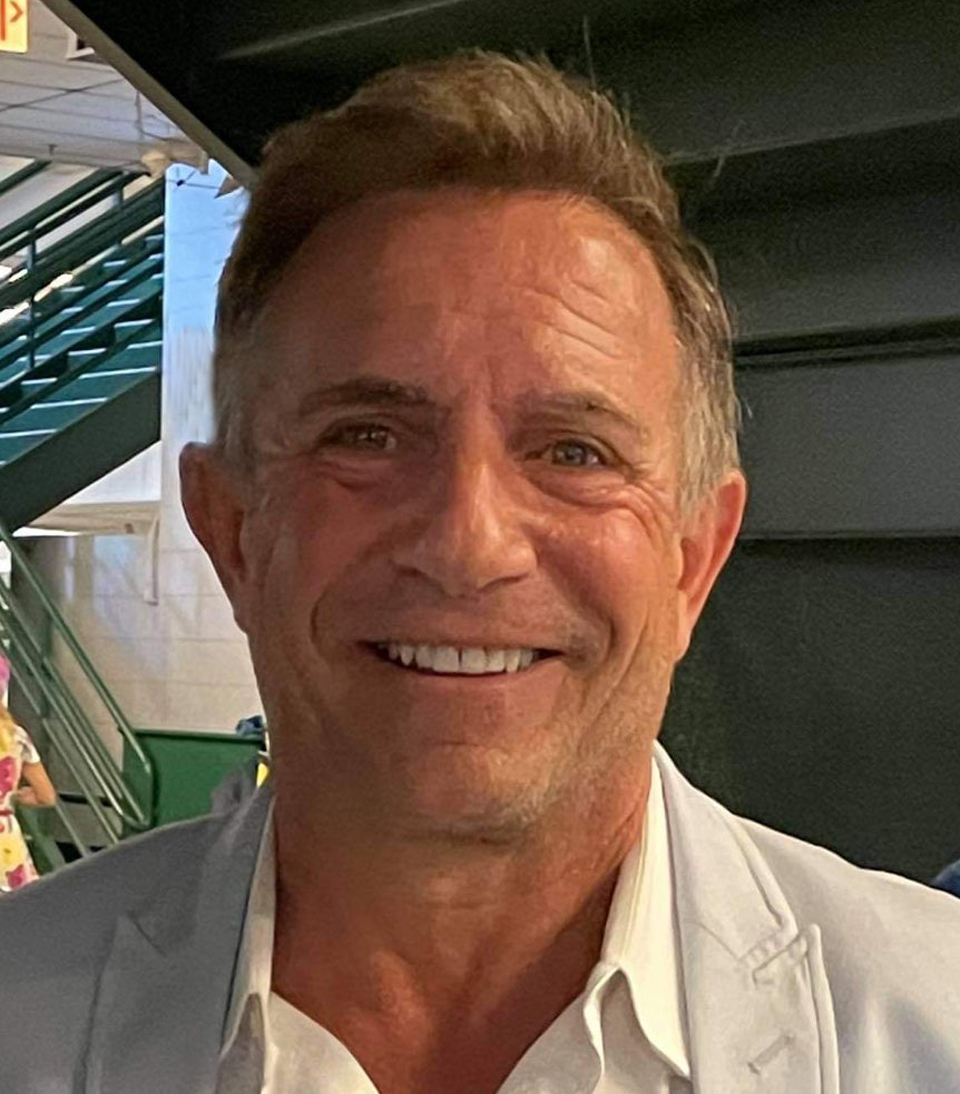 Allen Gutowski
Principal, Member Board of Directors
Allen is a seasoned business advisor with an expertise in supporting companies navigate the many varied challenges realized through startup and development, and in emerging markets.  Allen's track record for success is well established and his work is highly regarded across many disciplines.  He also operates as a hired consultant for entities that seek to improve profitability and to analyze potential acquisition candidates.  Allen's entrepreneurial spirit pioneered three separate startup ventures that continue to be market leaders in international manufacturing and domestic service.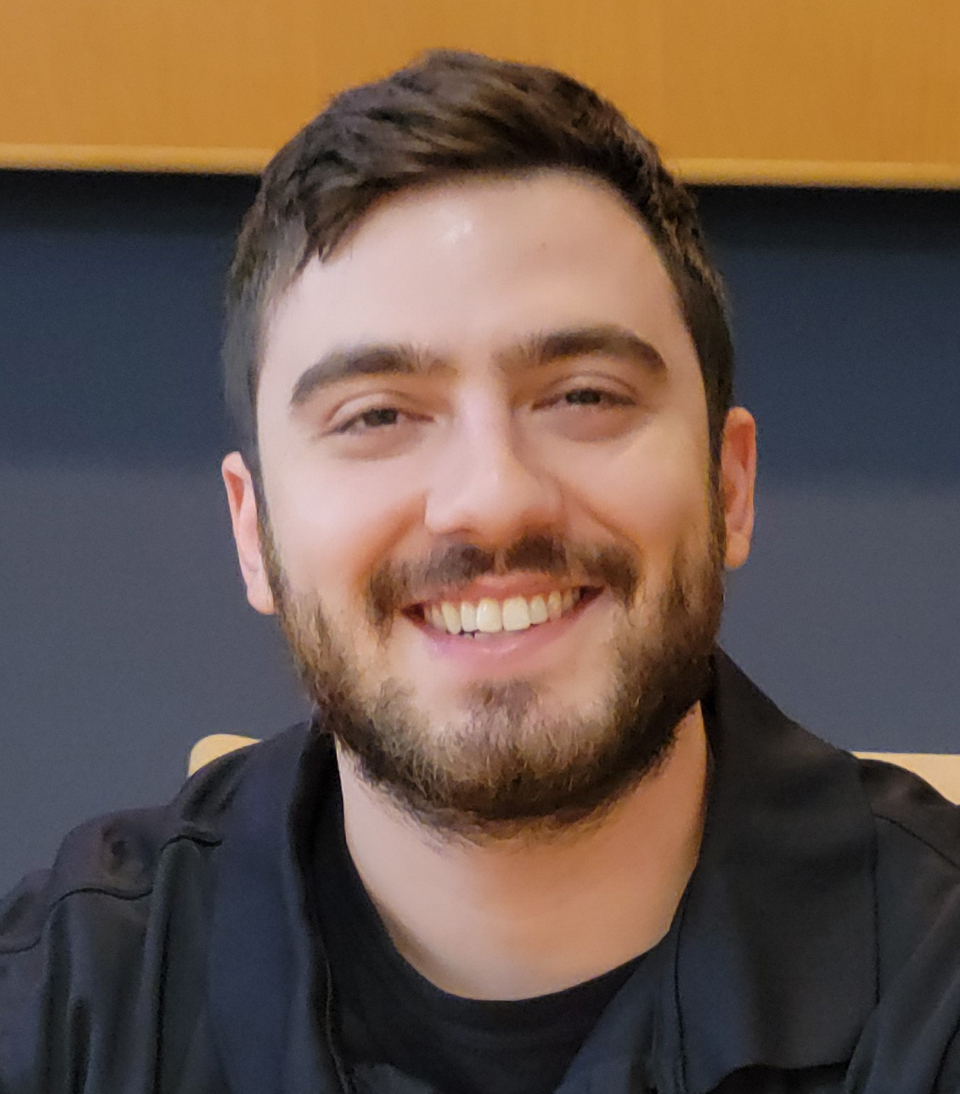 Declan Scanlan
VP Production Management
As iFortress' Production Manager since 2019 Declan is responsible for determining the best way for structuring the assembly plant's workers and its equipment to meet the company's production goals while also ensuring that these operations and each Project stays on schedule and within budget.  Declan creates and tracks production schedules according to each Project's requirements and logistics.  In addition, Declan manages worker training, health and safety protocols ensuring strict adherence with all Local, State, and Federal regulations.
iFortress is expanding its Distribution.
If you are an IT Integrator or provide Infrastructure Services to the Commercial and/or Government markets and are interested in becoming an iFortress Channel Partner, then please contact us at info@iFortress.com
iFortress enables our Channel Partners to offer 705 Compliant Secure Work Environments as turnkey server and/or personnel ready kits.  One package, one fully functioning appliance, one PO.
From the beginning iFortress recognized that its core competencies were engineering, development, and delivery of the finest, highest performing mission critical solutions available and that to fully serve our market, these competencies would have to be supported by an organization of firmly committed, like minded partners focused and managed by iFortress to successfully deliver our solutions on a global scale.
iFortress engineers, procures, manages, and delivers a finished product.  With iFortress engineering and delivering turnkey solutions, key to its execution in the field is our world-class partner workforce of skilled mechanical and electrical technicians that iFortress deploys anywhere needed worldwide.
Engineering and packaging its solutions as kits, a finished Product that accelerates the deliverable and decision-making timelines exponentially.  What historically has taken years to facilitate, with iFortress, is done in a matter of weeks.  Essential to this ability has been iFortress ownership over what constitutes the content of our solutions; the supporting mechanical, electrical, suppression/plumbing, and security infrastructure of the iFortress brand.  In taking on this responsibility iFortress is not "vendor agnostic".  Instead, iFortress did its diligence, worked with the various suppliers and manufactures, researching not only the quality and capabilities of each from a technical perspective, but just as importantly, we wanted to know who each is as a company. Do our cultures and commitment to serving our market match?  And in doing so, by selecting our partners, iFortress is able to expedite the entire process by not having to "re-invent the wheel" with each new set of requirements.
Once engineered, based on specific criteria repeating with our same, quality infrastructure partners, more often than not, adapting a design from one configuration to the a slightly different design is achieved by "making adjustments" as opposed to it being a complete, ground up engineering endeavor.  With our Partners in place, iFortress engineers, procures, manages, and consistently delivers the highest performing, most reliable, efficient, and secure mission critical solutions available worldwide.
Click below for video presentations…
Images displayed reflect the onsite assembly process and how the interior of an accredited assembly can be finished.  The fundamental elements, the delivered solution and performance of an iFortress assembly regardless of application, are essentially the same whether deployed for the purposes of a general office, a technical or data center, or an accredited secure work environment.
Don't hesitate to reach out!
At iFortress we all function with a clear understanding that our business is responsible for ensuring the lives and livelihoods of everyone who depends on what we do every day. We do this by engineering and providing the finest solutions possible. Solutions that you and those who rely on you can trust. We are dedicated to serve this industry by providing as much knowledge and information as is being sought. Please contact us at your convenience should you have any need, questions, or requests and let us know how we might be able to serve you.
iFortress Delivers Results
Since 2004, iFortress has served our customers on four continents with honesty, a commitment to excellence, our finest resolve and very best; Exceeding standards and expectations with 100% on-time, on budget, zero Warranty claims worldwide.